The Friday hearing on SB 99 is the hottest topic online, and you can bet the state legislature will have plenty more to to fight for in the weeks to come. Here's three things you can do this week to stay fighting, keep refreshed, and stand for Montanans' rights.
1. Add your name to thank Rep. Kerr Carpenter, HD49
Did you see Emma's speech on the house floor last week? We put together this group thank you card for everyone to sign – will you help share?
Here's the thank you card: https://app.grouptogether.com/thankyoukerrcarpenter
Here's her speech: https://tinyurl.com/repkc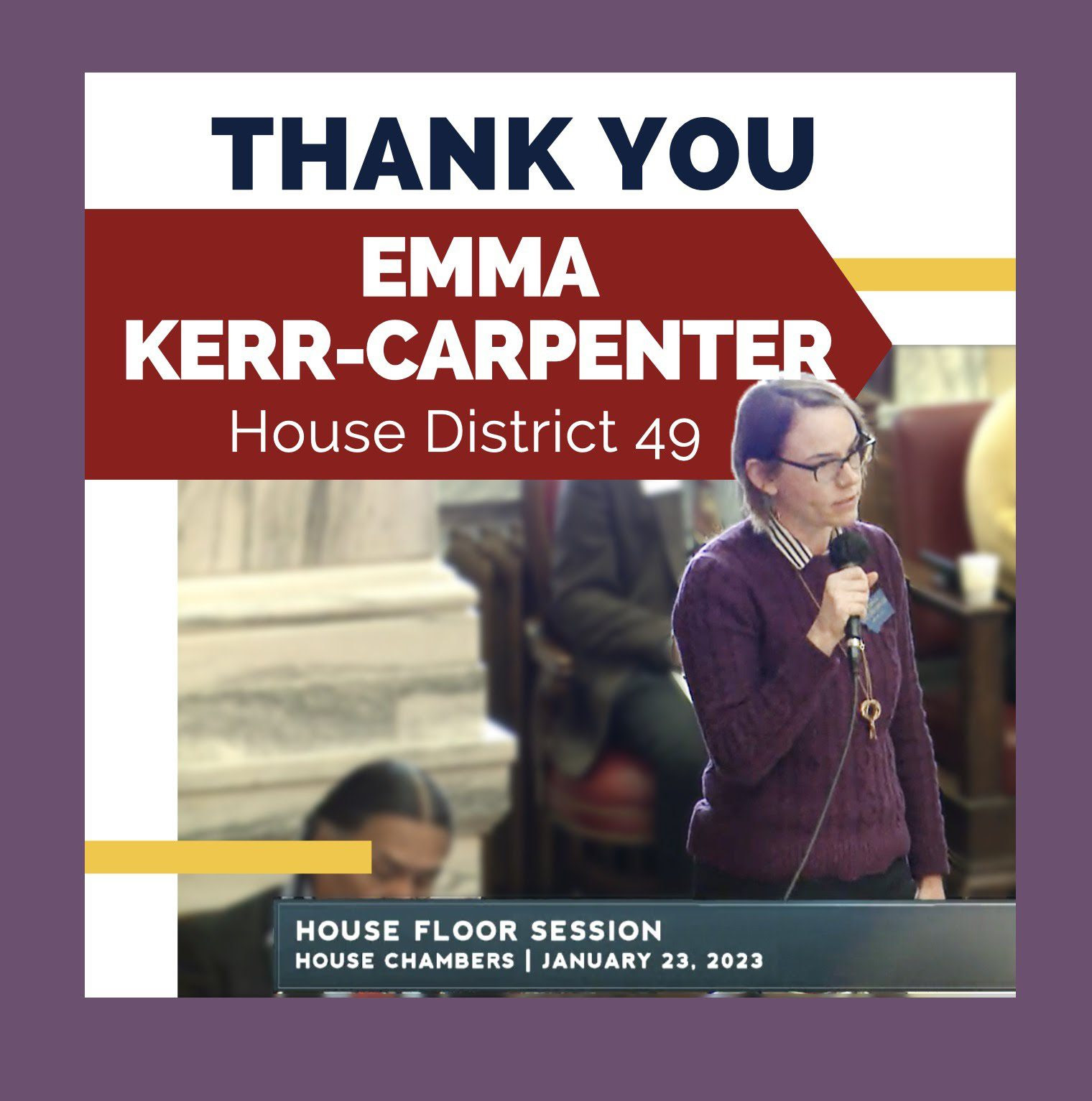 2. Get social
Democrats work hard and play hard – recharge your fighting spirit and join one of these social events this week:
Yellowstone Democratic Social Club Coffee & Conversation
Mondays, 8:30am
Black Dog Coffee
2147 Poly Dr, Billings, MT 59102
Tipsy Tuesday Volunteer Social
Tuesdays, 7:00pm
Bar MT Brewery
2314 Montana Avenue, Billings MT 59101
Yellowstone Democratic Study Club
Wednesdays, 7:30 am
Zoom:
https://us02web.zoom.us/j/81628378931?pwd=c0VBbjl2ajNuRjJmOHFpNzlXZHVBZz09
3. Add your voice to the State Legislature
Visit the Volunteer Calendar and look for the orange coded events. These are the committee hearings for bills and issues that need your voices to protect our rights and strengthen Montana communities.
Find a bill to comment on, and make sure you submit your comments to the committee by 5pm the day before.

Each bill's calendar event includes the link of where to send your comments. If you need more help, just reply to this email.