Yellowstone County Democrats Central Committee Meeting
Monthly, Third Wednesday
Remote Zoom Meetings

Open to to the public, this monthly planning meeting is an excellent way to learn more about local Democratic Party planning and activities.
Yellowstone County Democratic Breakfast Study Group
Weekly, Wednesdays at 7:30 AM
Remote Zoom Meetings
or
Weekly, Wednesdays at 7:00 AM
McCormick Cafe
2419 Montana Ave, Billings, MT 59101

Each week we host a guest who speaks on a current issue or is a candidate for office. By joining the group, you will receive weekly notices about events in Yellowstone County and background information about that week's guest.
Yellowstone County Democratic Dinner Club
Dinner Meetings
As Scheduled

Membership is $25 a year. Members will receive invitations to scheduled dinners including information about that month's speakers.
SU

MO

TU

WE

TH

FR

SA
30

31

1

2

Breakfast Club, Featuring Raph Graybill, Candidate for Montana Attorney General

7:30 am

via Zoom: https://us02web.zoom.us/j/81628378931?pwd=c0VBbjl2ajNuRjJmOHFpNzlXZHVBZz09

Meeting ID: 816 2837 8931
Password: 437002

Raph Graybill is a fifth-generation Montanan from Great Falls. He serves as Chief Legal Counsel to Governor Steve Bullock.

​Raph is a proud product of the Great Falls Public Schools system. He

, ...

3

Labor Day Kickoff with Mike Cooney & Casey Schreiner

5:30 pm

MFPE and the Montana AFL-CIO are excited to host a virtual Labor Day Kick-Off event with Lt. Governor Mike Cooney and MFPE member Casey Schreiner.

Mike and Casey will be joined by State Superintendent candidate Melissa Romano, Attorney General candidate Raph Graybill, Secretary of State candidate Bryce Bennett, and Sta

, ...

Online Birthday Party for Mike Cooney

7:00 pm

Casey Schreiner and Team Cooney
invite you to an online birthday party to celebrate
Lt. Governor Mike Cooney
and help elect him Governor

Thursday, September 3, 2020
7:00p.m. MT

A login with be emailed the day of this online event to registered guests

Suggested Contribution to Cooney for Montana: 

Guest: $50, Sponsor:

, ...

4

5
6

7

8

Labor Day Phonebank for Kathleen Williams & Montana Dems

5:00 pm - 7:30 pm

In the US House of Reps, Kathleen Williams will represent working Montanans. Come make calls to voters to let them know she's the right choice for Montana's at-large seat. This event will be held virtually via Zoom and will include some social time, a brief training and call time. 

, ...

9

Breakfast Club: Meet Mike Cooney and Casey Schreiner

7:30 am - 8:30 am

10

Healthcare Roundtable Discussion with Gov. Steve Bullock and Shane Morigeau

7:15 pm - 8:15 pm

https://www.mobilize.us/mtdems/event/312109/?fbclid=IwAR1aVexT0adj-EIvd83lfVsde-DiSopxyQ8Sx18jDrdih2cT_WnNTO_-0kw

Join the 406 Votes Team for a conversation about pre-existing conditions, Medicaid expansion, prescription drug costs, and other healthcare topics!

, ...

11

12
13

14

Virtual Fundraiser with Special Guest Cora Neumann to Support Governor Steve Bullock

6:00 pm

Monday, September 14th  6:00 PM Mountain Time RSVP HERE  If a virtual event is not right for you and you would still like to make a general contribution to the campaign, you can do so by clicking here. 

, ...

15

16

Breakfast Club Welcomes Kody Christensen Linten, Downtown Billings Outreach Coordinator

7:30 am - 8:30 pm

A Half-Way to St. Patrick's Day Virtual Celebration

7:00 pm - 8:00 pm

Featuring LIVE Celtic Music!

, ...

17

18

19

Postponed: Montana is NOT for Sale! Meet Mike & Casey

12:00 pm - 1:00 pm

Edit 09/18/2020: This event is postponed due to a scheduling conflict. We'll update the date and time as soon as it's set. Thank you!

– – –

Mike and Casey are hitting the road, meeting with MOntanans across the Treasure State to share one simple message – Montana is not for sale. Join

, ...
20

21

22

23

24

Meet the Legislative Candidates – Billings

Get to know our endorsed and targeted candidates in Billings!
Join us on Sept. 24 for an hour of quizzes and questions with progressive women candidates who are working to both flip R seats blue and to protect Democratic-held seats in the Legislature in November.
Register here: https://secure.actblue.com/donate/billingsc

, ...

25

26
27

28

29

30

Virtual Billings Area Event for Mike Cooney

5:00 pm - 6:00 pm

1

2

3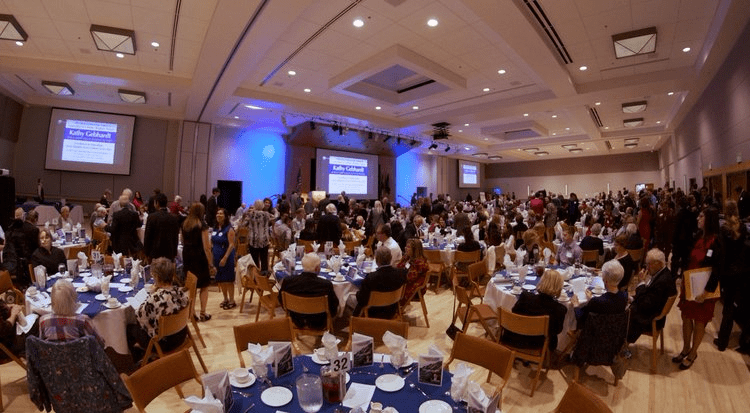 The Annual Truman dinner is the biggest fundraising dinner for Montana's Democratic Party local organization.
This year's event was cancelled due to public safety measures to help fight the COVID-19 pandemic, but Montana Democratic Party candidates still need your help.
Please donate what you can and volunteer with us. With your help, we can have a big impact on the upcoming elections!