The City of Billings has an important vote coming up on September 15 on the Public Safety Levy. This issue is an important part of the Billings city budget, impacting all residents.
This information is to help you research and understand the issue to make a decision for your vote. The Yellowstone County Democrats Central Committee supports informed voting and has not endorsed a position either for or against the measure.
Ballot Statement:
Summary: In 2004, voters passed a public safety levy capped at $8.2 million. At the time the levy was estimated to be the equivalent of 60 mills. This ballot measure asks voters to approve or disapprove repealing the 2004 levy and replacing it with a permanent annual levy capped at 60 mills instead of $8.2 million. The amount raised by the new levy would be approximately $12.2 million and would change as the taxable property value of the city changes.
Proposal: On June 22, 2020, the Billings City Council adopted Ordinance 20-5736 referring this ballot to the voters. If approved, this ballot measure would repeal the current Section 1.05.1 of the City Charter and replace it with the following language:
Section 1.05.1 Mill Levy to Fund Fire, Police, and Related Public Safety Expenses. For the purpose of funding the operation, maintenance and capital needs of the fire department, police department, and related public safety expenses, the City Council shall levy 60 mills starting in fiscal year 2021 which will raise approximately $12.2 million.
The foregoing mill levy is permanent and shall continue indefinitely in future fiscal years. This levy is not cumulative, which means the number of mills will not increase over time. This levy is in addition to any other mill levies authorized by Charter or law.
Residential Property Impact of this Charter Amendment for Fiscal Year 2021 if Approved:
On a home valued at $100,000 the existing property tax levy of $54.00 will increase $27.00 for a total of $81.00 per year.
On a home valued at $200,000 the existing property tax levy of $108.00 will increase $54.00 for a total of $162.00 per year.
The effect of disapproval will be to retain the present levy and existing Section 1.05.1 in the City Charter.
Community Seven Television Ballot Issue Presentation
Community Seven Television Building Remarkable Interview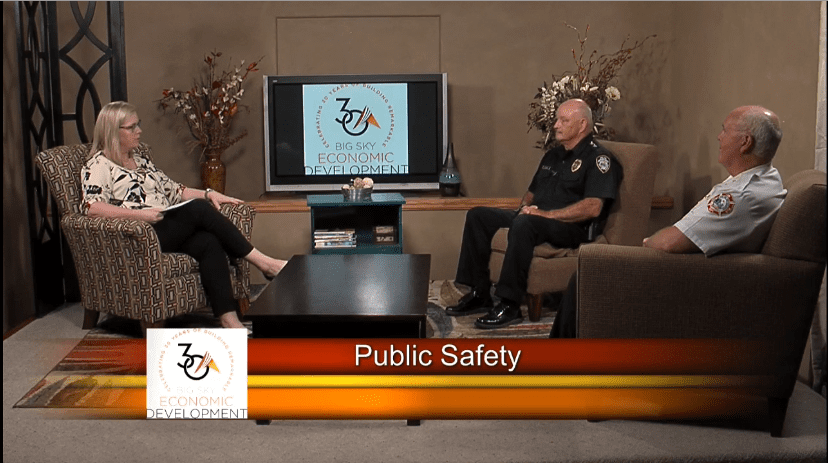 F.A.Q.
Questions and Answers regarding the Public Safety Levy 2020
Public Safety Levy 2020 Frequently Asked Questions (Last updated 8-7-20) can be reviewed at: https://www.ci.billings.mt.us/Faq.aspx?QID=578