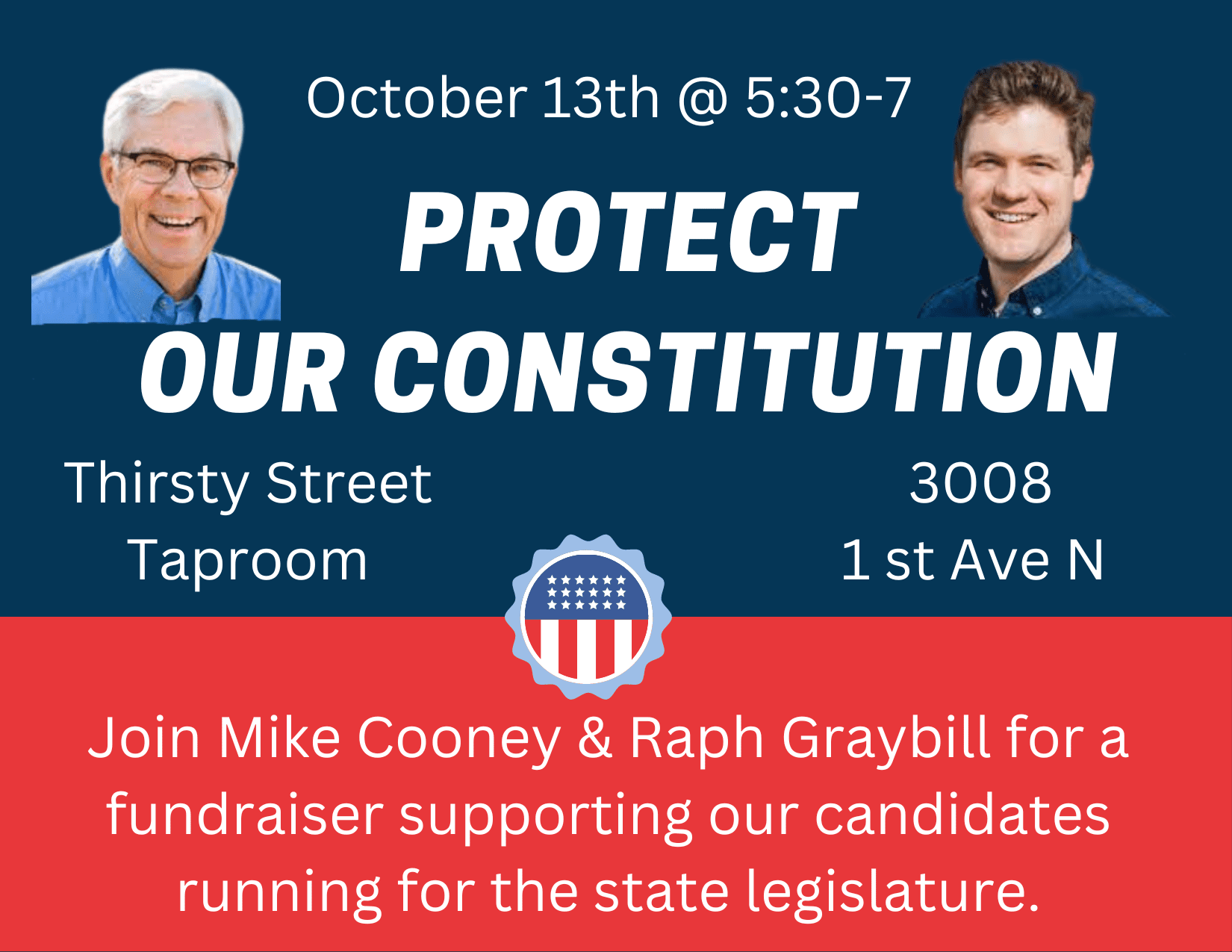 Get Out the Vote After-Party
We are less than 50 days until the election, and the stakes couldn't be higher. Our state constitution guarantees the right to privacy which is why Republicans are going after our constitution to impose an extreme agenda on all Montanans. They only need to gain two more seats to do this!
We need to ensure Republicans can't gain a supermajority and elect our Democratic candidates in Billings to the state legislature. We can't loose a single seat.
Join Mike Cooney and Raph Graybill in supporting our candidates running for state legislature on October 13th!