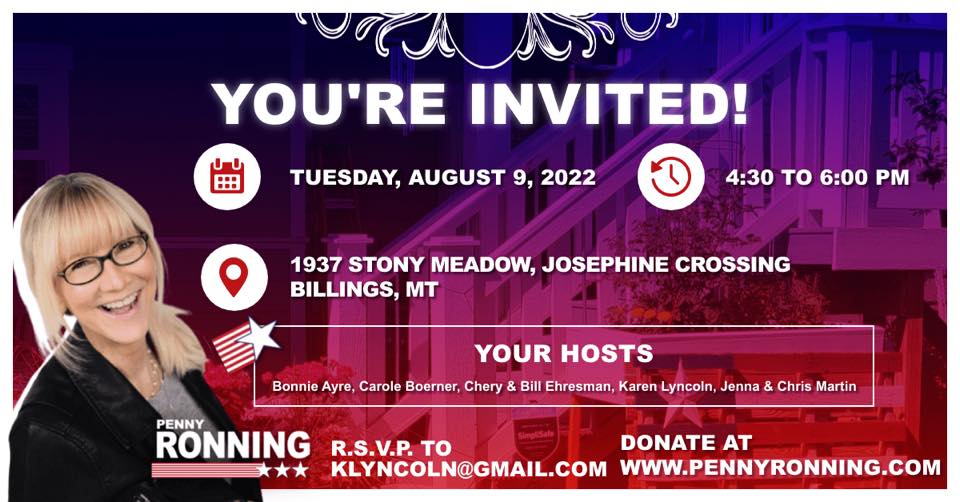 Pre-Concert Garden Party with Penny Ronning
You're invited to join me and other local Democratic candidates for the Montana Legislature on Tuesday, August 9th, from 4:30 p.m. to 6:00 p.m. at 1937 Stony Meadow, Josephine Crossing, in Billings.
The party precedes a free concert by local favorites, John Roberts y Pan Blanco, at the Josephine Crossing Amphitheater. Please bring an outdoor chair if you plan to walk over to the concert. Complimentary COVID-compliant refreshments will be served.
When: Tuesday, August 9th, 4:30 p.m. to 6:00 p.m.
Where: 1937 Stony Meadow, Josephine Crossing Billings, MT
Hosts: Bonnie Ayre, Carole Boerner, Chery & Bill Ehresman, Karen Lyncoln, Jenna & Chris Martin
RSVP: klyncoln@gmail.com
Recommended but not required