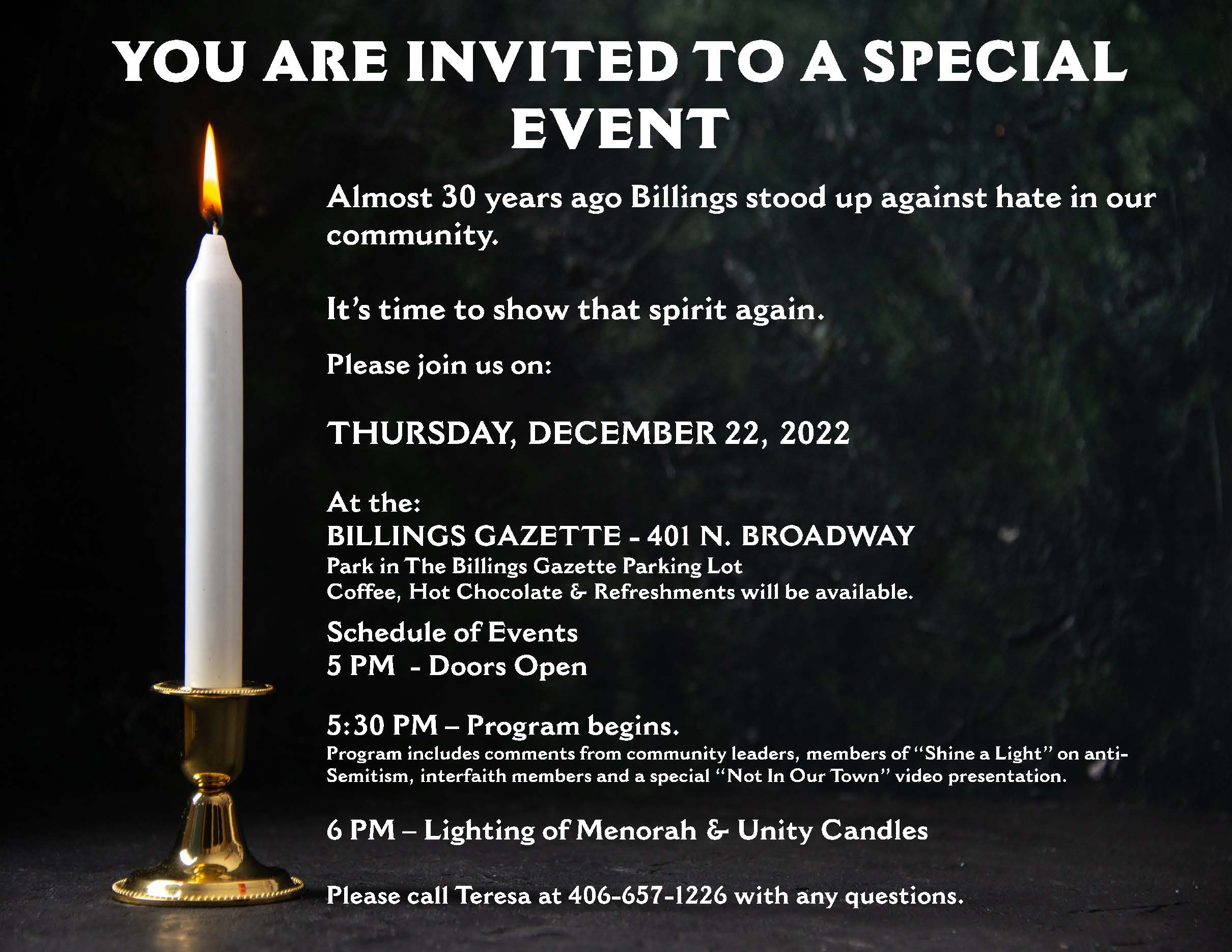 Shine a Light Vigil
Almost 30 years ago Billings stood up against hate in our community. It's time to show that spirit again.
Please join us for a community vigil hosted by not Shine a Light and Billings Gazette. Coffee, hot chocolate & refreshments will be available.
5:00pm – Doors Open
5:30pm – Program begins
Program includes comments from community leaders, members of "Shine a Light" on anti-Semitism, interfaith members, and a special "Not in Our Town" video presentation.
6:00pm – Lighting of menorah & Unity Candles
Please call Teresa at 406-657-1226 with any questions.