We will be doing redistricting messaging meetings this week, so make sure to attend one that is relevant to you! They will all be held over this link, and the schedule is below.
August 9th, 7-9PM: Missoula Prep Session
August 10th, 6:30-8:30PM: General Western MT Prep Session
August 11th, 7-9PM: Bozeman Prep Session
August 13th, 10AM-Noon: Great Falls Prep Session
August 13th, 1-3PM:  Central MT General Prep Session
August 13th, 4-6PM:  Billings and Crow Prep Session
August 13th, 7-9PM:  Eastern General Prep Session
August 14th, Noon-2PM: Catch all for anyone who missed their prep session.
August 15th 6-8PM:  Catch all for anyone who missed their prep session.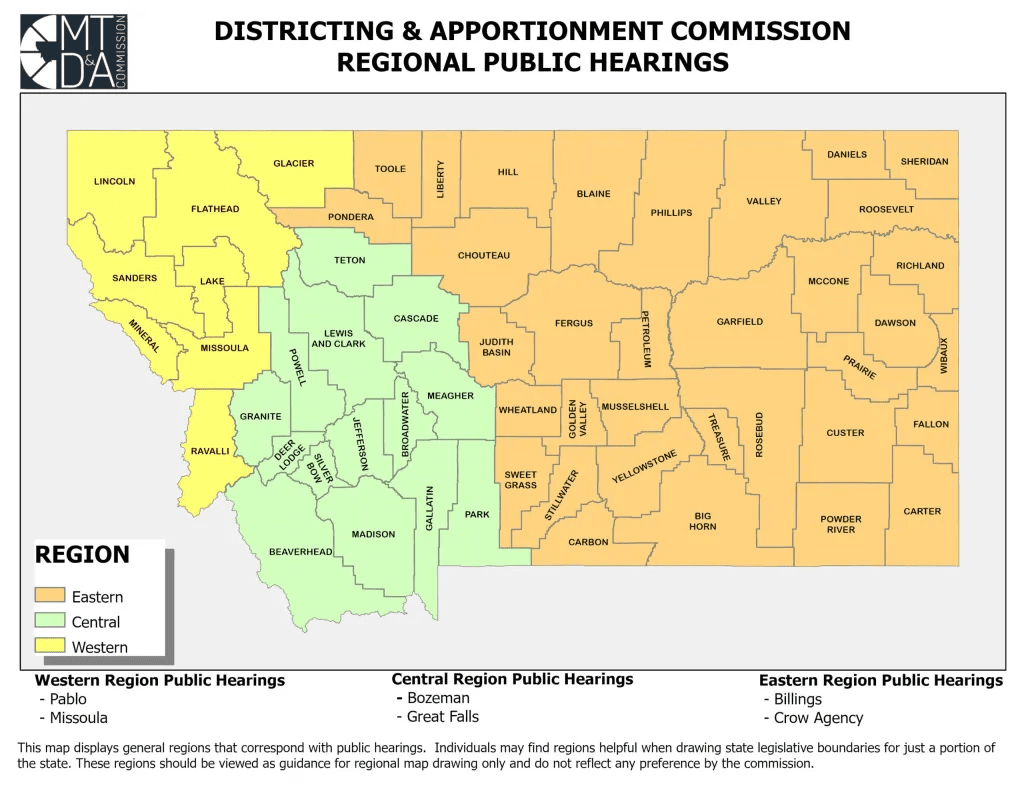 Additionally, here are the proposed maps for you to examine:
From the MDP's Data Director, Jacob Hopkins: 
"The Democratic maps are fair, and would produce a proportional legislature for Montana. The Republican maps would produce extremely lopsided outcomes for the state. With just 57% of the vote, Republicans would be favored to win in 71 and 72 seats on each of their two plans.
In another grim turn of events, Republicans decided they were so desperate to steal seats that they even proposed taking away Native representation from Indian Country. Both maps would flip Native seats red in Crow and Northern Cheyenne, with districts crafted to ensure that Native candidates of choice cannot win both districts. One Republican proposal would stop Blackfeet and CSKT from being kept whole in a Senate district, a precedent we have had for 20 years. It would ensure for the first time in 20 years that there are no majority minority House seats on the Flathead reservation. The other proposal blocks any chance for Fort Peck to remain with Rocky Boy and Fort Belknap, eliminating another majority-minority Senate district.
Commissioners Miller and Lamson have put in the work and created many many resources for the public to use to understand what each proposal would mean for the state. You can find every proposal and tools to analyze them here in a tweet thread from Kendra."
– – –
Senator Susan Webber, SD 8 – Browning, had this to say about the GOP maps:
"Both Republican commissioners' map proposals steal representation from Indian Country, and it is outrageous and completely unacceptable. Not only is it an egregious attempt at a partisan gerrymander – it is blatantly unconstitutional. Montana's Native communities have a right to equal participation in the political process, and the Republicans' maps run roughshod over that right."
The maps presented today are not the final maps. The redistricting process will continue throughout the year, with each party's commissioners updating their maps after public comment. However, let's be clear: one cannot find "compromise" with a map that is illegal and unconstitutional.