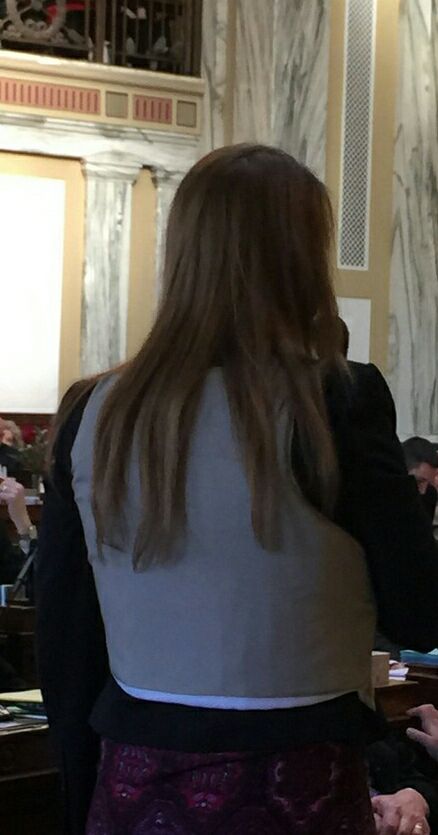 Representative Jessica Karjala (D-Billings) is rocking the modern fashion look for the safety conscious legislator. She is wearing a baby blue grey bullet proof vest on the floor of the Montana State House. This is what all legislator will be wearing after passage of HB 280 sponsored by Randy Brodehl (R-Kalispell).  The bill passed it second reading on 14 February 2017 by 53-47.  It is schedule for it's third reading on Wednesday Feb 15th.
Details about the bill are at laws.leg.mt.gov.
Here is how they voted.
Here is how to contact your legislator.